Is your Child Getting Enough Omega-3?
Omega-3 dosage for children.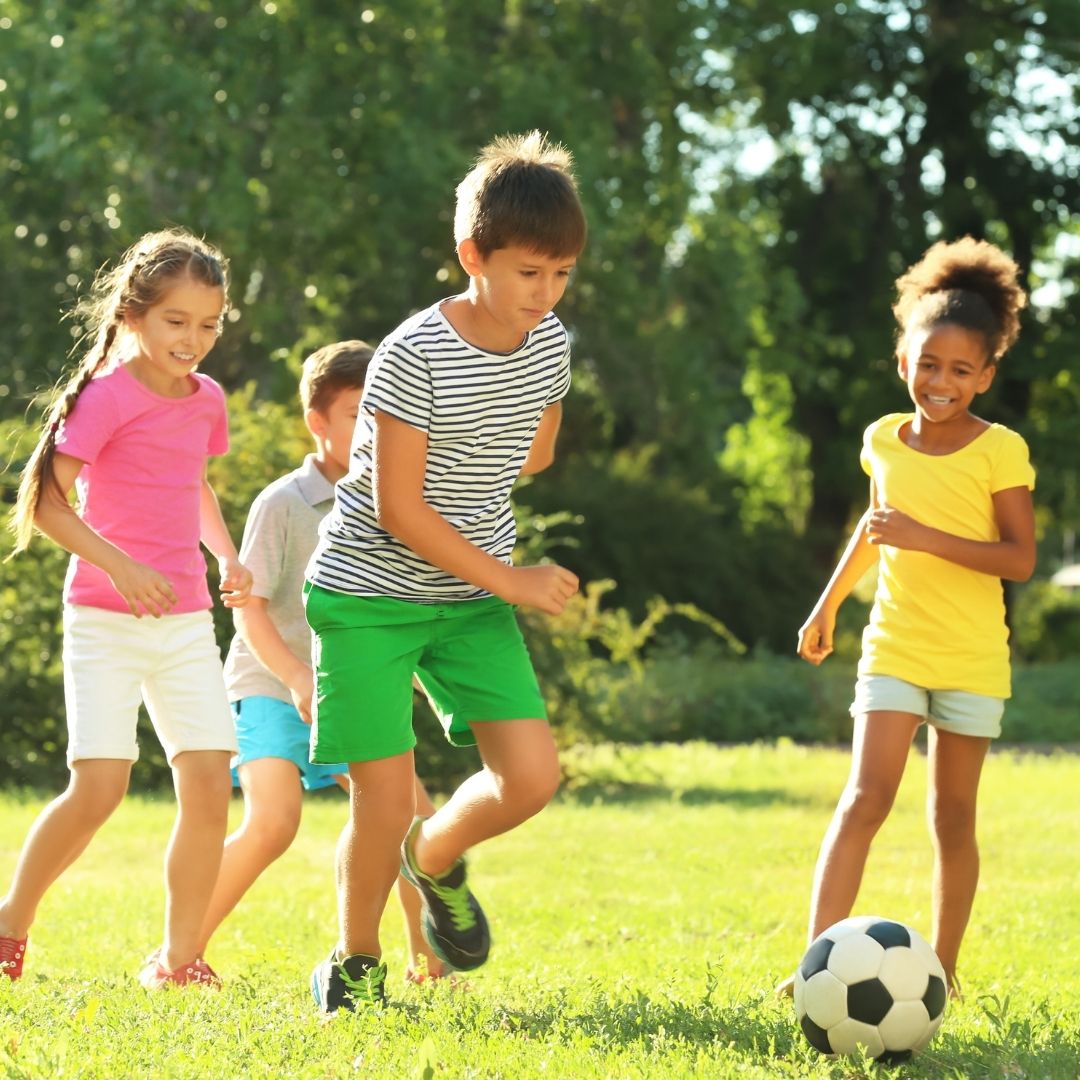 Omega-3 Dosage for Children
Is your child getting enough Omega-3? Find out the recommended dosage for kids, and tips to add Omega-3 to your child's diet.
Children's Nutrition
As a parent, you constantly question yourself. This includes whether or not your child is getting the nutrition they need for healthy growth and development. Most parents provide balanced meals with lots of colourful foods to ensure an array of vitamins and minerals are provided. But what about Omega-3?
Omega-3 Dosage for Kids
The European Food Safety Authority (EFSA) state that you need 250mg DHA daily to support healthy brain function. Eating oily fish (e.g. salmon, sardines) twice a week will provide a healthy dose of Omega-3 EPA/DHA. Since it is almost impossible to get children to eat enough fish, it's smart to supplement their diet with omega-3 oil such as Eskimo-3 Kids.
For children under 12 years, choose from Eskimo-3 Kids liquid (1-12 years) or Eskimo-3 Kids chewable DHA+ (3 years +). The Eskimo-3 Kids liquids contain a mixture of Omega-3, 6 and 9 with 5ug Vitamin D (100% recommended for children) plus Vitamin E for freshness. This is available in Tutti Frutti (raspberry type flavour) or orange flavour. The omega-3 is vital for brain function, vision, focus while omega-6 is good for mood. Vitamin D is vital for bones and immunity.
Add Omega-3 to Child's Diet
If you have a fussy eater, you can add the oil to their favourite foods!
Some sneaky ways to add Omega-3 include:
Add Eskimo-3 Kids to your child's favourite smoothie.
Mix it into a yoghurt.
Mix into fruit juices e.g. apple, orange, pear.
Put it into porridge with fruit.
Mix it into a sorbet, or even ice cream
Drizzle it on bread, before spreading peanut butter.
Drizzle it on bread, before spreading mashed banana.
Drizzle into mash potato or vegetables.
Mix it with apple sauce.
Add Eskimo-3 Kids into your favourite protein ball mixture.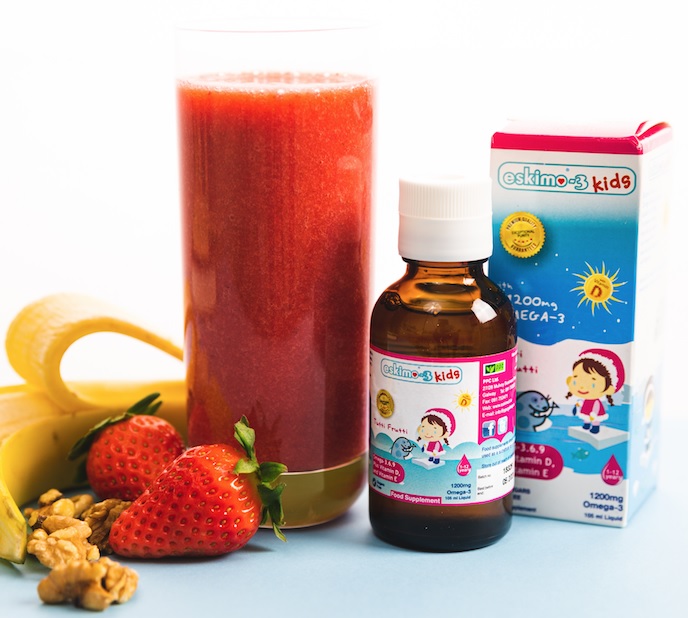 Kids Fish Oil Supplements
Eskimo-3 Kids Chewable DHA+
If your child would prefer a chewable, choose Eskimo-3 Kids Chewable DHA+. It is a soft to chew and very well liked. It's one a day, and contains omega-3 rich in DHA for brain function and vision. Also contains choline for memory and concentration, biotin which calms the nervous system and 10ug Vitamin D (200% recommended for children) – good for bones and immunity. As you can see, both would be beneficial- it's down to personal preference.
Purest Fish Oils for Kids
Kids are fussy, and so are we! On the Market for more than 20 years, Eskimo-3 kids is one of the purest fish oils available today. Extracted from the flesh of the fish and not the liver, it goes beyond the strictest laws to ensure you get a fresh and stable oil, free from contaminants and heavy metals like mercury; therefore "as clean as nature intended."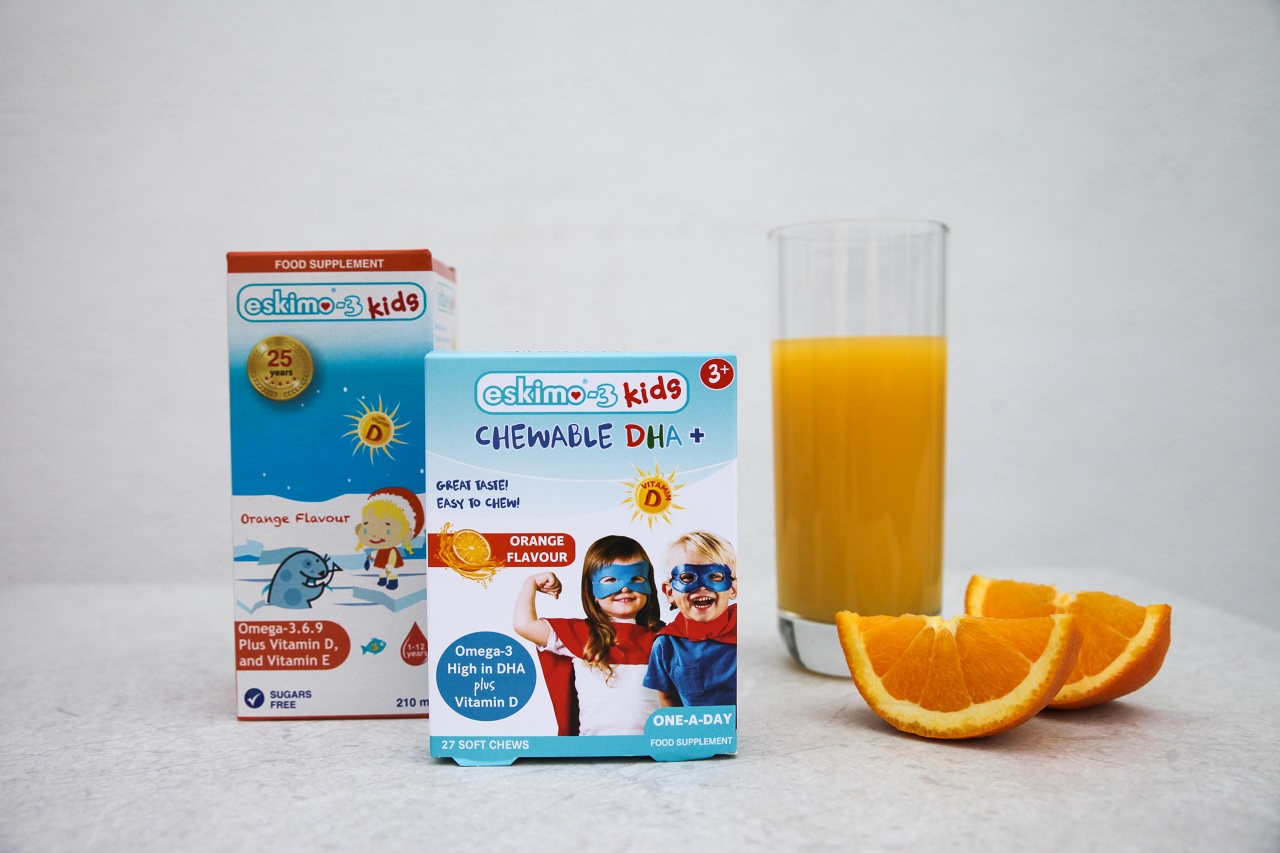 Kids Health
Today's parents know that their children need more than just a multivitamin to support their health. Because a child's brain and nervous system have different fatty acid requirements whilst growing, Eskimo-3 Kids has been specifically formulated to combine natural fish oil with natural plant oils, providing a balance of omega-3, 6 and 9 that reflects these needs. Omega fatty acids are ideal support for the health, brain function and all-round ability of children, helping them to achieve their full potential at school! Irish parents voted Eskimo-3 the best Omega-3 supplement for kids.