Protect your family during Winter with supplements for adults, children and teenagers.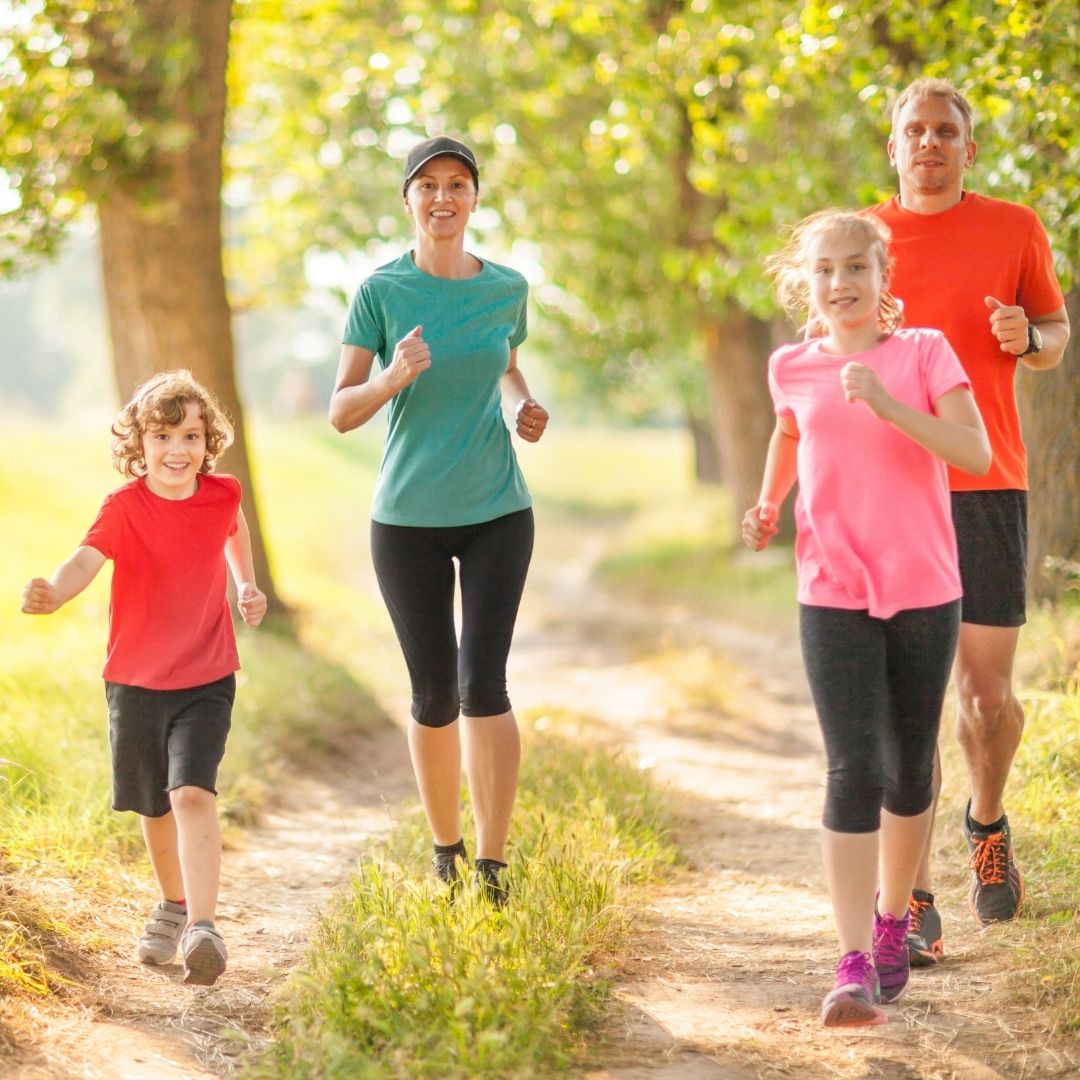 Protect your family in Winter with a daily boost of Omega-3 and Vitamin D. What are the supplement options for each age group of the family? Discover supplement options for adults, children and teenagers.
Nutrients for the Family
Two of the most beneficial nutrients for health and wellbeing are omega-3 and vitamin D. Unfortunately, they are often the nutrients that people are lacking. While both offer benefits, each of these supplements have specific capabilities that target different areas of the body and can impact overall health.
EPA and DHA Health Boosters
Omega-3 fatty acids EPA and DHA are super beneficial health boosters. They contribute to the normal function of the heart, help to maintain healthy blood pressure and reduce blood triglycerides. Omega-3 DHA also helps to maintain normal brain function and vision.
You need to get omega-3s from the foods you eat as our bodies cannot produce this important nutrient. According to an IPSOS/MRBI survey, 89% of Irish people are not consuming enough oily fish in their diet, so there is often a need to supplement with a premium fish oil such as Eskimo-3.
The Sunshine Vitamin
Vitamin D is known as a super-nutrient in the world of nutrition. Vitamin D is essential for strong bones, a healthy immune system and muscular function.
What is now becoming apparent is that Vitamin D is crucial when it comes to activating your immune system. It helps to keep the guards of your immune system alert. Therefore, it allows you to quickly and effectively fight off invaders before they can develop into a full-blown infection.
How Much EPA and DHA Do I Need?
The European Food Safety Authority (EFSA) state that you need 250mg omega-3 EPA and DHA daily to support heart health, and 250mg omega-3 DHA to support healthy brain function and vision. According to The Irish Longitudinal Study on Ageing (TILDA) at Trinity College Dublin, it is recommended that you get 10 to 20 ug of vitamin D per day via diet or supplementation to maintain adequate levels.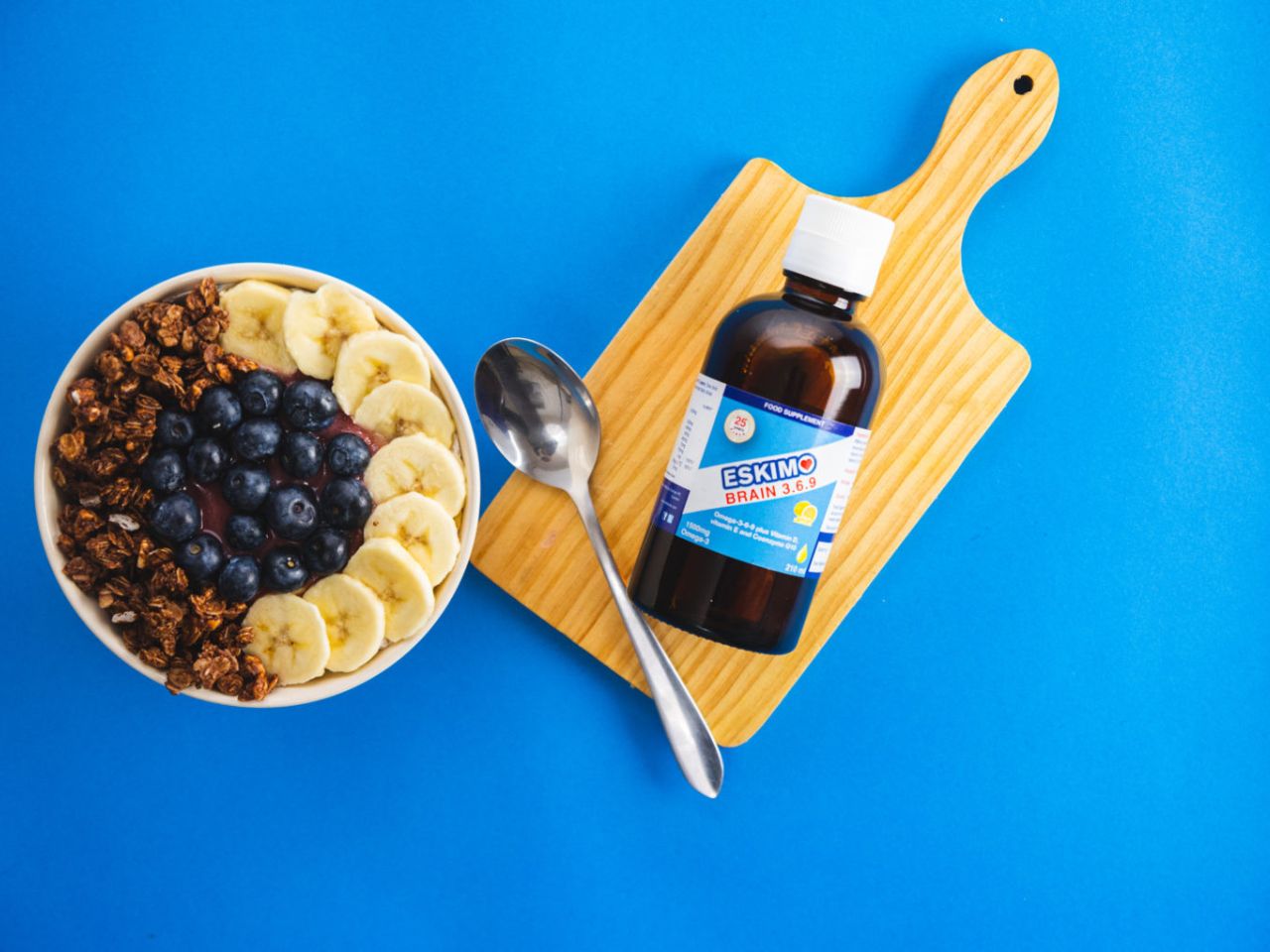 Healthy Habits
Starting a healthy habit and sticking to it is all about making it as easy as possible to be part of your day. With Eskimo-3 products, there are lots of ways to make supplements part of your everyday. Simply drizzle a spoonful of Eskimo-3, Eskimo Brain 369 or Eskimo-3 Kids Liquid on porridge, add a teaspoon into your morning smoothie or yoghurt, or pop the Eskimo-3 Extra Capsules or Eskimo-3 Kids chewable with omega-3 and vitamin D in your handbag, so they are always to hand when you are on the go.
Eskimo Brain 369
Eskimo Brain 369 combines the unique stable fish oil, Eskimo-3, which is high in DHA, with plant oils omega-6 and omega-9 along with brain friendly Co-Q10 and vitamin D to optimise Brain Health, Support Memory, Focus and Mood. Containing a powerhouse of nutrition, your brain power will surge in no time.
Adults Supplement Options
For adults, it depends on what your main focus is.
Choose Eskimo-3 Omega-3 and Vitamin E for general health, heart health and if you just want omega-3. The liquid contains 1700mg of omega-3 in one teaspoon. It is very high strength. Liquids can be added to smoothies, yoghurts, and dressings. The original Eskimo-3 is also available in easy to swallow 500mg capsules.
Choose Eskimo Brain 369 if you are looking for a complex of omega-3, 6 and 9 supplement. It also contains vitamin D and CoQ10. Its main focus is brain function and vision. It contains omega-6 GLA for hormone regulation. Eskimo Brain 369 is a good option if you do not consume many foods that are rich in healthy fats such as nuts, seeds, avocado and olive oil. Eskimo Brain 369 is available in a pleasant lemon flavour liquid or capsules.
Choose Eskimo-3 Extra if you are looking for an omega-3 and vitamin D in a one a day capsule. It contains 800mg omega-3 and 20ug vitamin D3 (400% NRV) in each capsule. It is ideal for anyone looking for help with general health, immunity, bones and joint support. If you do not want omega-6 or omega-9, these are a good capsule option for omega-3 with the added benefit of vitamin D.
Children's Supplement Options
After the past few years of Covid-19 interruption for kids, it has never been so important to nourish your children's brain to keep them focused. There are two supplement options for children.
1. Eskimo-3 Kids Liquid for 1 to 12 year old
Eskimo-3 Kids Liquid supplements contain a mixture of omega-3, omega-6 and omega-9 with 5ug vitamin D (100% of the recommended amount for children) plus vitamin E for freshness. The supplement is available in tutti frutti which is raspberry-type flavour, or else in an orange flavour. If your child finds it difficult to take it off the spoon, the liquids can be easily added to smoothies and yoghurts. The omega-3 is vital for brain function and vision. The omega-6 is good for mood. Vitamin D is vital for healthy bones and immunity.
2. Eskimo-3 Kids Chewable DHA+ for children 3 years +
Eskimo-3 Kids Chewable DHA+ is the omega-3 chewable. It is soft to chew and very well liked. It is one a day chewable that contains omega-3 rich in DHA for brain function, vision. It also contains choline for memory and concentration, biotin which calms the nervous system, and 10ug vitamin d (200% recommended for children) which is good for bones and immunity.
As you can see, both children's supplements are beneficial for children. The choice is down to personal preference. We have good feedback for both from parents.
Teenagers Supplement Options
Whether your teenager is doing state exams or just trying to keep up with school, choose Eskimo Brain 369. This supplement is suitable for adults and children aged 12 years +.
Eskimo Brain 369 is a complex of omega-3, omega-6, omega-9 plus vitamin D and vitamin E. It contains omega-3 EPA and DHA for a healthy heart. It also contains omega-3 DHA for brain function, memory, concentration and vision. It contains Omega-6 GLA, which is good for moods and hormone regulation, making it ideal during the teenage years. The supplement for teenagers also contains vitamin D for healthy bones and immunity. Eskimo Brain 369 is available in a lemon flavoured liquid or capsules.
Daily Fish Oil Supplement
Taking a daily fish oil supplement that is naturally rich in omega-3 with added vitamin D3 can support your heart, brain, joints, immune system and bones. There are many benefits of fish oils for your health. Fish oil supplements are a simple way to safeguard your health.
The Eskimo-3 supplement range is available in health stores, pharmacies and on our website. The range includes health products suitable for adults, teenagers and kids in liquid, capsules and chewables to support healthy hearts and brains of all the family.